About us
Culmar S.A., was established in 1987 to attend the Cadiz Bay Shipyards demand. During more than 30 years, Culmar has been offering services for steel structures manufacture and assembly, for welding works, for plasma and waterjet cutting, for CNC oxy cutting, for marine equipment installation and metal piping manufacture and fitting for the marine, Onshore and Offshore industries.
Nowadays, the second generation of Naval Architects is working on the development of process automation, in order to increase productivity maintaining the high quality service standards.
Strong technical background and skilled operators are our company's assets, always at the service of the most stringent National & International shipyards and owners, of the Naval and Offshore industries.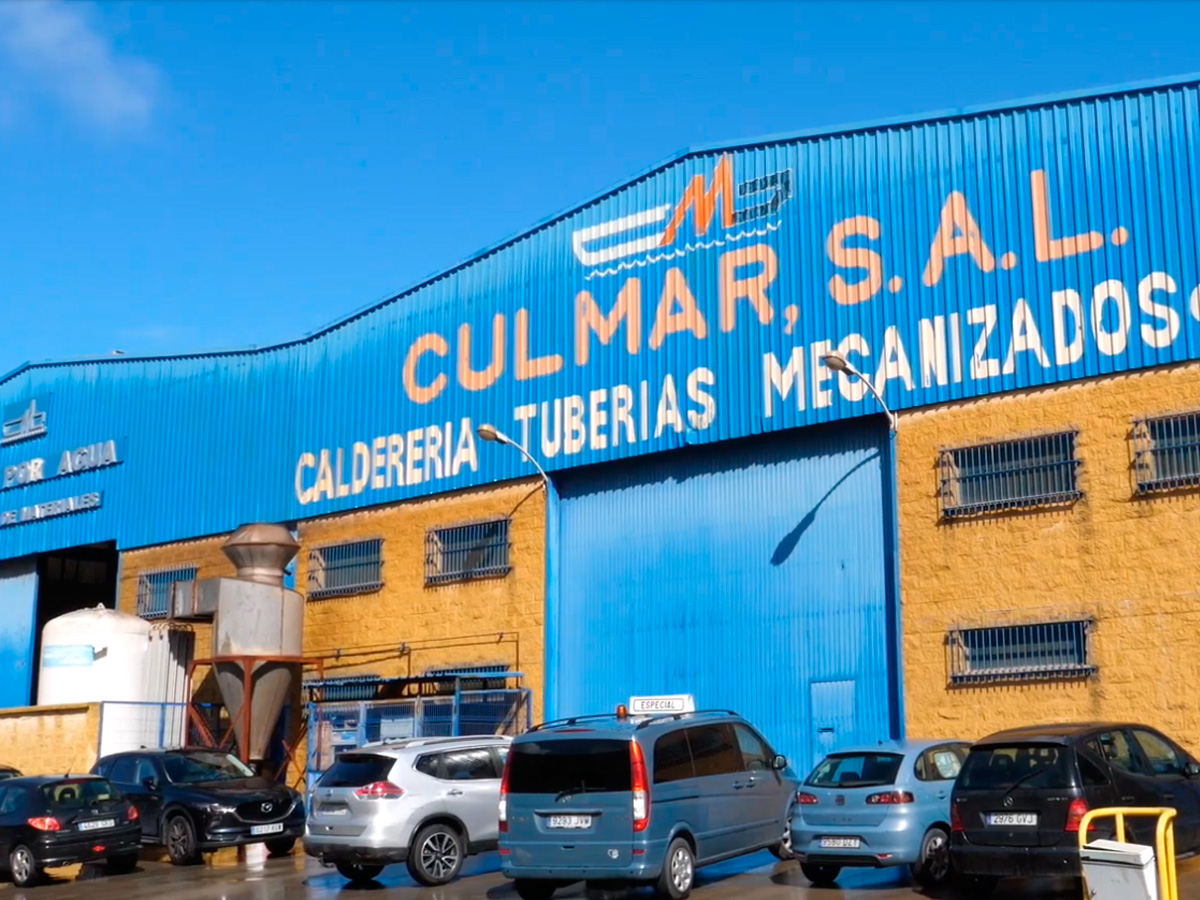 Facilities and Human Resources
The major projects require the proper infrastructure. Our facilities of 5000 sqm are equipped with specialised machines among which we find:
CNC Plasma and oxy-cutting machines. One pool of 26x7m and another one of 12x3m including a 5-Axis Plasma Rotation Head, which enables the cutting of bevels up to 45°.
Waterjet cutting machine of 6×2,5m.
CNC steel plate folding machine of 600 Ton and 6m length.
Steel plate bending press of 300 Ton.
Two bridge cranes of 10 Ton and one of 15 Ton.
We provide approved welders and company certificates that meet the requirements for the Spanish shipyards and the US Navy.
Having a wide stock of materials, and a large group of welding tools (semi-automatic, submerged arc, automatic and portable cutting and welding equipment), we can attend all the demands with a short response time.